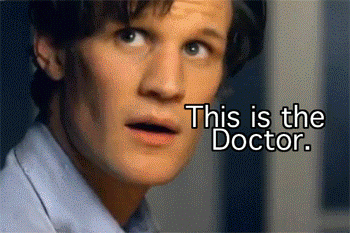 Hello, everyone! I'm Miramc22, but you may absolutely call me Mira. :D
Roleplaying is my life, and that's what I'm here for. My best friends in the world are Kelly, Noah, and Jordyn, my fellow roleplayers. Panorama High School is definitely much more interesting than my own school, and much more cool-ly named. In school, my best and favorite subjects are English, Spanish, and Drama. I've had really cool teachers in all of these classes recently, and they're huge inspirations for the teachers that I roleplay on this wiki. :)
In school, I would probably be considered either a nerd or an outsider, or perhaps a weird hybrid of the two. I'm obviously a nerd, as I include fandoms as a part of my everyday life, and hang out with fellow nerds. I'm definitely not popular, though, and don't hang out in a popular crowd, also making me an outsider. I would probably be considered a nerd, but I think that I could be in either clique. :D
My fandoms are my life, and they mean everything to me. I'm constatntly obsessing over them, and I devote my life to them. My main fandoms include Doctor Who, Gravity Falls, Harry Potter, Percy Jackson/Heroes of Olympus, Jekyll and Hyde, The Glass Scientists, The Phantom of the Opera, and Sherlock.
I am an INFP, an Aquarius, a Gryffindor, a daughter of Athena, the Eleventh Doctor's companion, a rogue scientist, and a Kingdom Keeper. I am Team Erik, Eleven is my Doctor, and Amy Pond is my favorite companion. I believe in Sherlock Homes, and I am an intense cat fanatic. Warlow 1994 concept cast album or die.
You can read my fan fictions here, if you would like.
I am currently reading The Phantom of the Opera by Gaston Leroux.
My Characters
Edit
My Reserved Models
Edit
My Fandoms
Edit
Doctor Who
Harry Potter
Percy Jackson/Heroes of Olympus
Gravity Falls
Star vs. the Forces of Evil
Jekyll and Hyde
The Glass Scientists
The Phantom of the Opera
Disney
Selfie
Human 0.4
The Kingdom Keepers
Divergent
The Hunger Games
Smosh
Marvel Cinematic Universe
Sherlock
Community content is available under
CC-BY-SA
unless otherwise noted.