My BIGGER Plans. ;)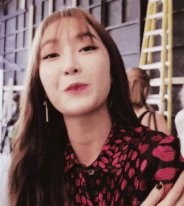 Hey, guys! So yes, as implied by the title, I have bigger plans for this wiki.
So
huge, that I don't even know how to start explaining to you! Let's just say, they're based off the popular game,
Soma
, and the book duology,
Variant
.
First of all, I've made it very obvious that David Wright is keeping secrets from the students, and even the teachers. But just what is he hiding?
Well, you know that feeling that someone's watching you? Now, that feeling has been made into reality. David's been hiring outside sources to watch each and every one of the students. But why? Because, he wants to save them. Something terrible is coming to Panorama, and it has to do with their rival school. (But I'm keeping info about the rival school classified for now.) So, he's been sending students to dention, to upload scans of their brains onto jump drives and keeping their intelligence trapped inside a giant computer. The very first victim of this was named Genesis Somerhalder, and everyone at school knows about how he disappeared. Some people say it was suicide, while others say he ran away, but nobody suspects Principal Wright except for our main four characters, one from each clique.
That's all for now! Let me know what you guys think of this idea down below! :D